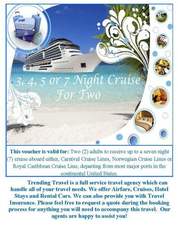 In today's society, if you aren't traveling with the latest applications, you are missing out on relieving a lot of stress from your trip. There are programs to help keep your itinerary in order, find cheap hotels, locate hot spots, and so much more. Even though you probably want to get away from technology during vacation, the right tools can make your trip better. Are you curious about what travel experts suggest using during your next vacation experience? USA Today recently shared an article filled with tips from those who have been there before.
TripIt – If you want an application to keep all of your bookings together, this is for you. No more searching through a million emails to find all of your confirmations.
HERE Maps – This is an interesting app that actually lets you use maps offline. It is the only mapping application that offers that ability.
HappyCow – For those worried about their vegan eating habits, HappyCow allows you to locate vegetarian and vegan restaurants in the places you are visiting.
There are quite a few applications that may help you and your loved ones enjoy your next trip to the fullest. You probably only have a limited amount of vacation time, and that means it is extremely important to have a great trip. Trending Travel wants to see you and your family experiencing the trip of a lifetime. They can assist you with travel vouchers, discounted travel rates, general travel expertise and more. Contact Trending Travel, today, and start planning your vacation.
For more information visit http://www.trendingtravel.net